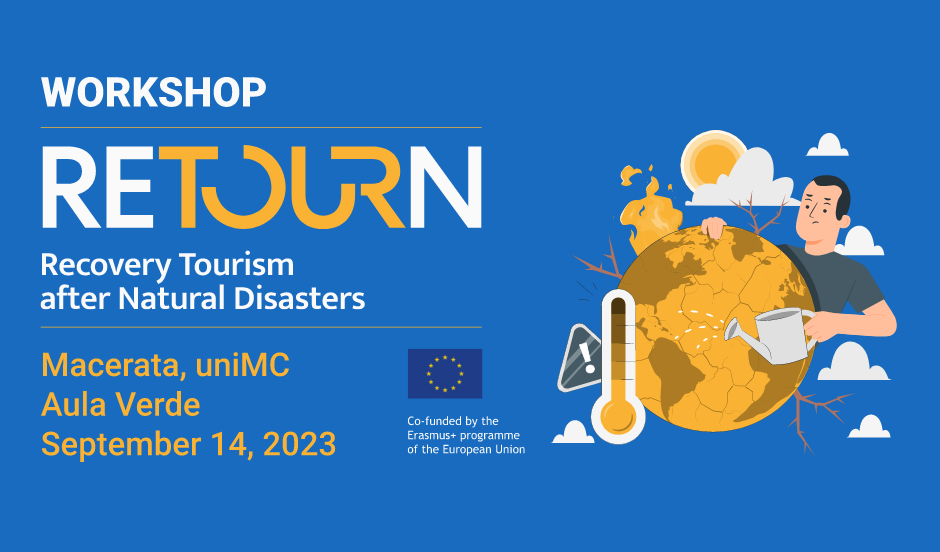 Earthquake, floods, and drought—these are some of the disasters that have affected and continue to affect our territory. It is not easy to restart, and past knowledge is not always sufficient. As part of the European project RETOURN / Reactivating Tourism after a Natural Disaster, Pepe Lab, in collaboration with the University of Macerata, has developed a workshop for tourism sector professionals aimed at providing experiential learning methodologies that can be used in post-natural disaster areas using serious games.
📅 The event will be on september 14 from 9 AM to 1:30 PM, it will be in ENGLISH and with FREE ENTRY.
Send your registration request
there are only 15 AVAILABLE PLACES!